Marine Design
Pilot3D is derived from and is a subset of our highly regarded ProSurf 3 design program for boats and ships of all types and sizes. If you are interested in a program that can do all of your boat design, fairing and calculation (including hydrostatics and stability) tasks, then you should see our sister web site: www.newavesys.com. Pilot3D is the same as ProSurf 3, but without the vessel hydrostatics and stability calculations.
Open 30 class sailboat designed by
Designing a boat requires accurate and smooth shape control over the entire surface. Pilot3D gives this to you. Other surface design programs may give you many ways to extrude or sweep a surface, but they give you very little control over the final shape. Pilot3D gives you coarse and fine-tune shape control, including dynamic curvature curve feedback. In addition, Pilot3D lets you modify the shape of any surface using edit points that lie ON the NURB surface! You don't know what complete surface shape control is until you use Pilot3D's detailed shaping and smoothing commands. The results are so smooth that you can go directly to any 5-axis machine and start cutting. Don't let another program control your surface shape. Use Pilot3D to take complete control.
Pilot3D is not only for hulls and decks. You can design complete interiors and superstructures too. Sweeps, extrusions, skinning, lofting, shelling, trimming, and 3D solids are just some of the tools you can use.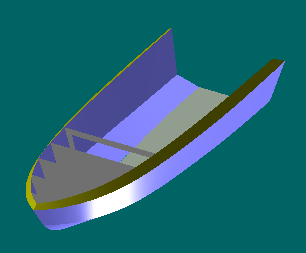 This is an example of a workboat showing several bulkheads and a floor. The aft-most bulkhead was trimmed off to its edges and the floor extends only part way along the hull. These surfaces were skinned using section-cut curves of the hull. It took only about 10 minutes to insert and trim these surfaces. All surfaces (hull plates and interior structure) can be developed and their 2D patterns sent to a CNC cutting machine.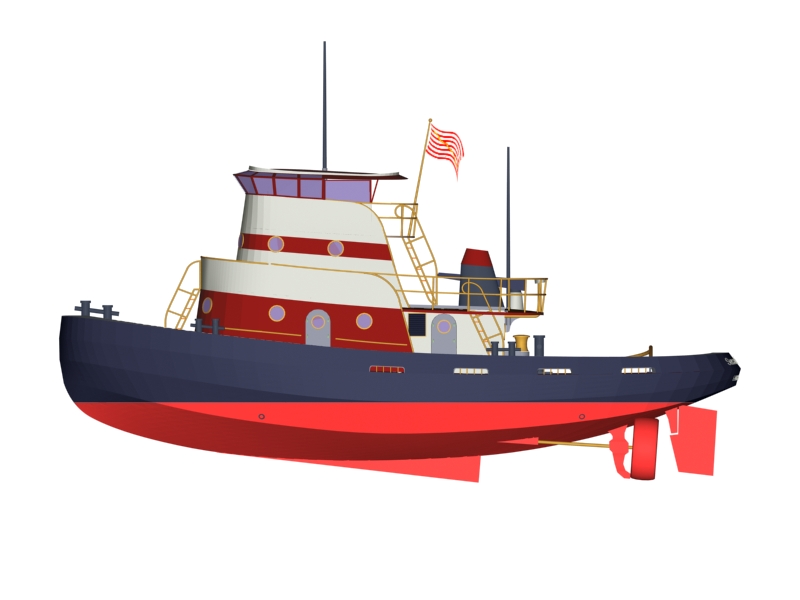 Courtesy of Jonathan Werbel
See these and many other examples of vessels created using our program, from canoes and kayaks to large ships.